What are the benefits of a Reward Store?
School Reward Stores drive student engagement and create a culture of productivity. They help teach students basic economic principles and provide consistent positive reinforcement. With CritterCoin you will be able to enhance your school culture and get your students excited to participate and engage. Most importantly, CritterCoin is fast and easy for teachers to use day-to-day!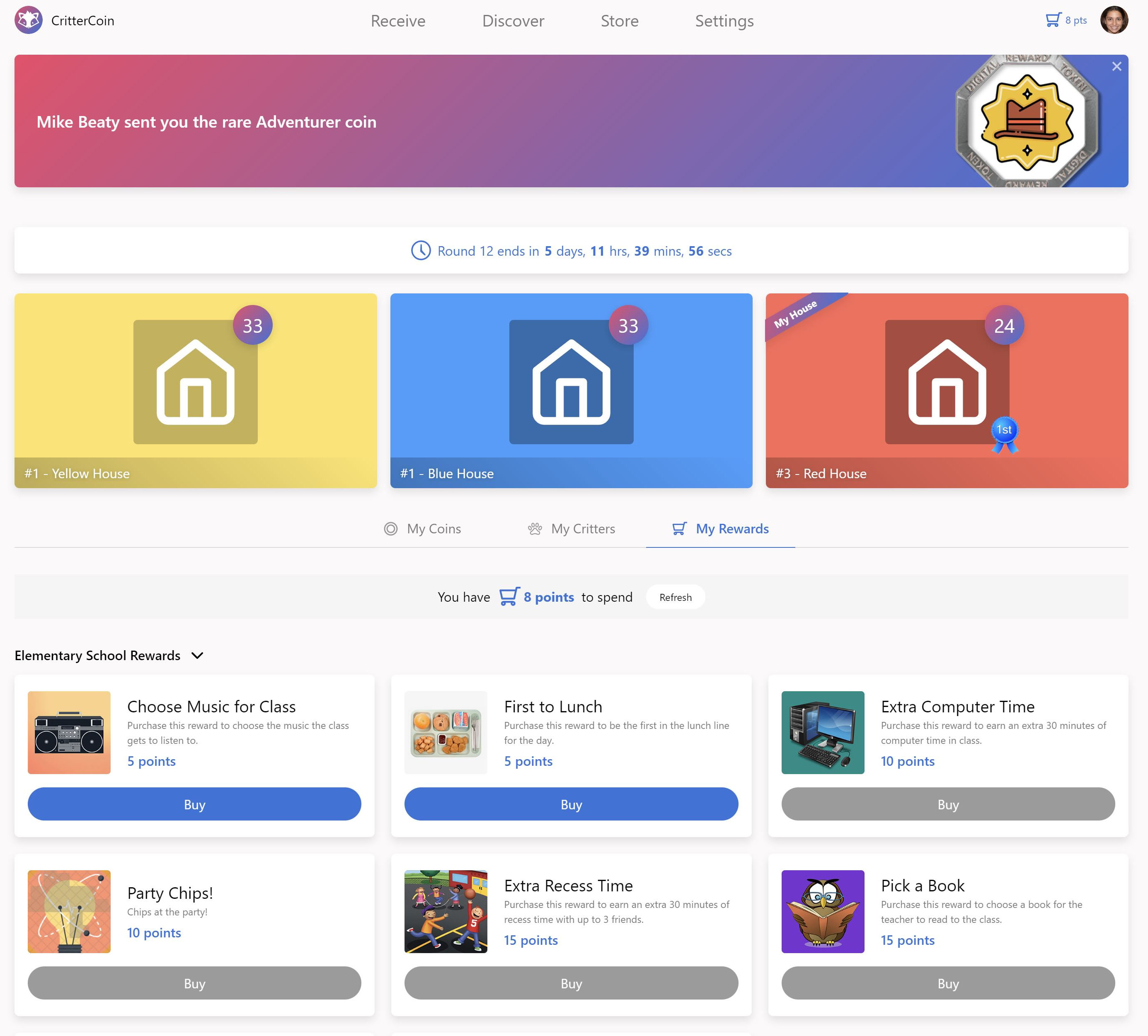 Quick definitions
Reward Store - A catalog of Rewards that your school offers to students.
Coin - Each desired behavior or learning outcome that is to be rewarded is modeled as a digital coin. Coins have a point value based on their importance. Students increase their reward balance by earning coins from teachers.
Point - When students earn Coins, their reward balance is increased by the amount equal to the Coin's point value.
Voucher - When students make a purchase they can receive a voucher with a QR code. This allows them to redeem their reward at a later date from your school's store.
Let's make your Reward Store!
Sign into your CritterCoin admin account to get started. These steps assume that you have already added your teachers and students into your CritterCoin account.
Create your Rewards!
Make a list of all the rewards you want to offer. Create short, friendly names and descriptions for each of these..
Determine the price, in reward points, of each reward.
Create a Reward in the CritterCoin Admin Portal for each of these using your information from steps 1 and 2.
That's it!
Now your students can purchase rewards from your school's Reward Store! Once purchased students can show their voucher to a teacher to redeem physical rewards. Teachers simply scan the voucher to verify the purchase, then give the reward. Schools can choose to designate specific students to allow them to run the store and scan vouchers.
CritterCoin is a free and friendly RCA Houses alternative, LiveSchool Houses alternative, and a great way to enhance your school's PBIS.