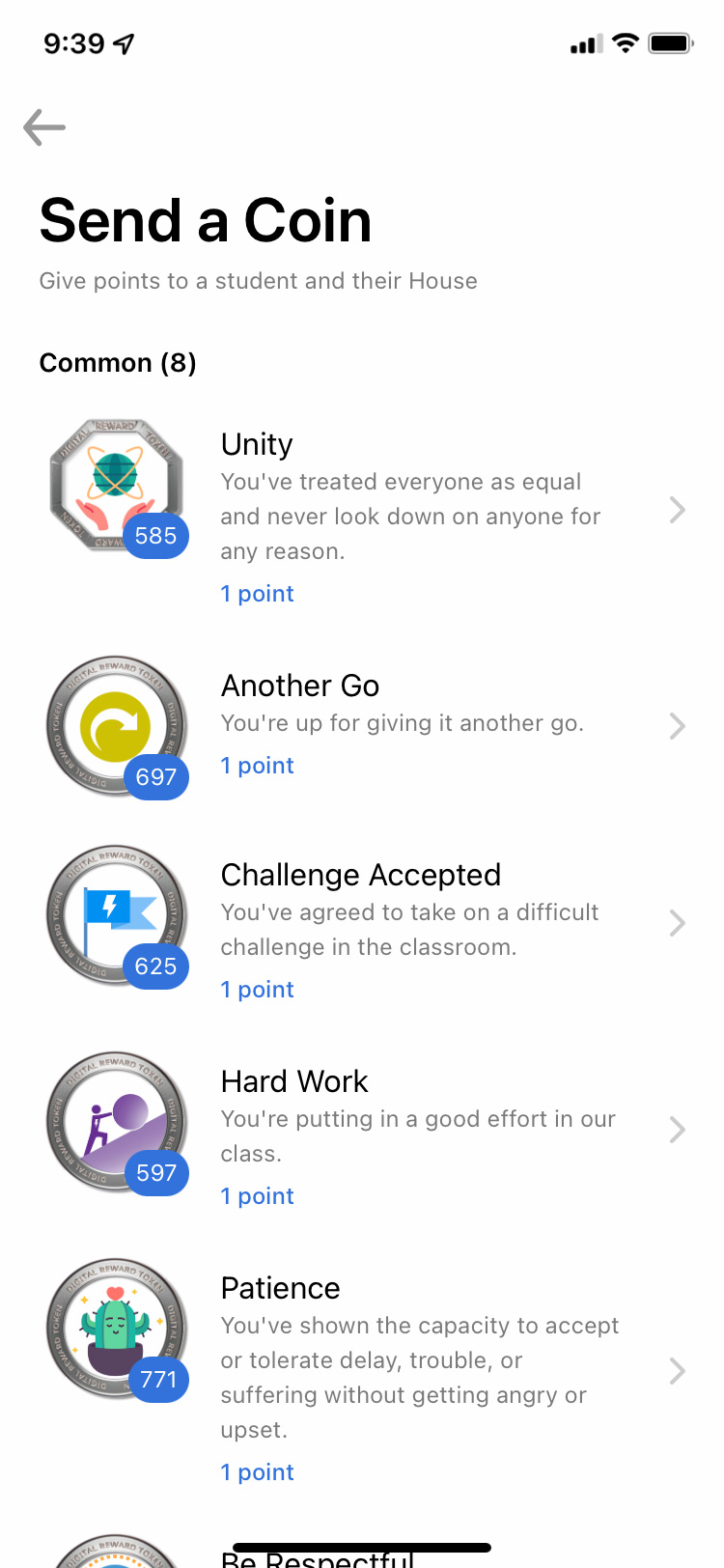 Send Points
Teachers reward desired behaviors, effort and outcomes by sending coins to students.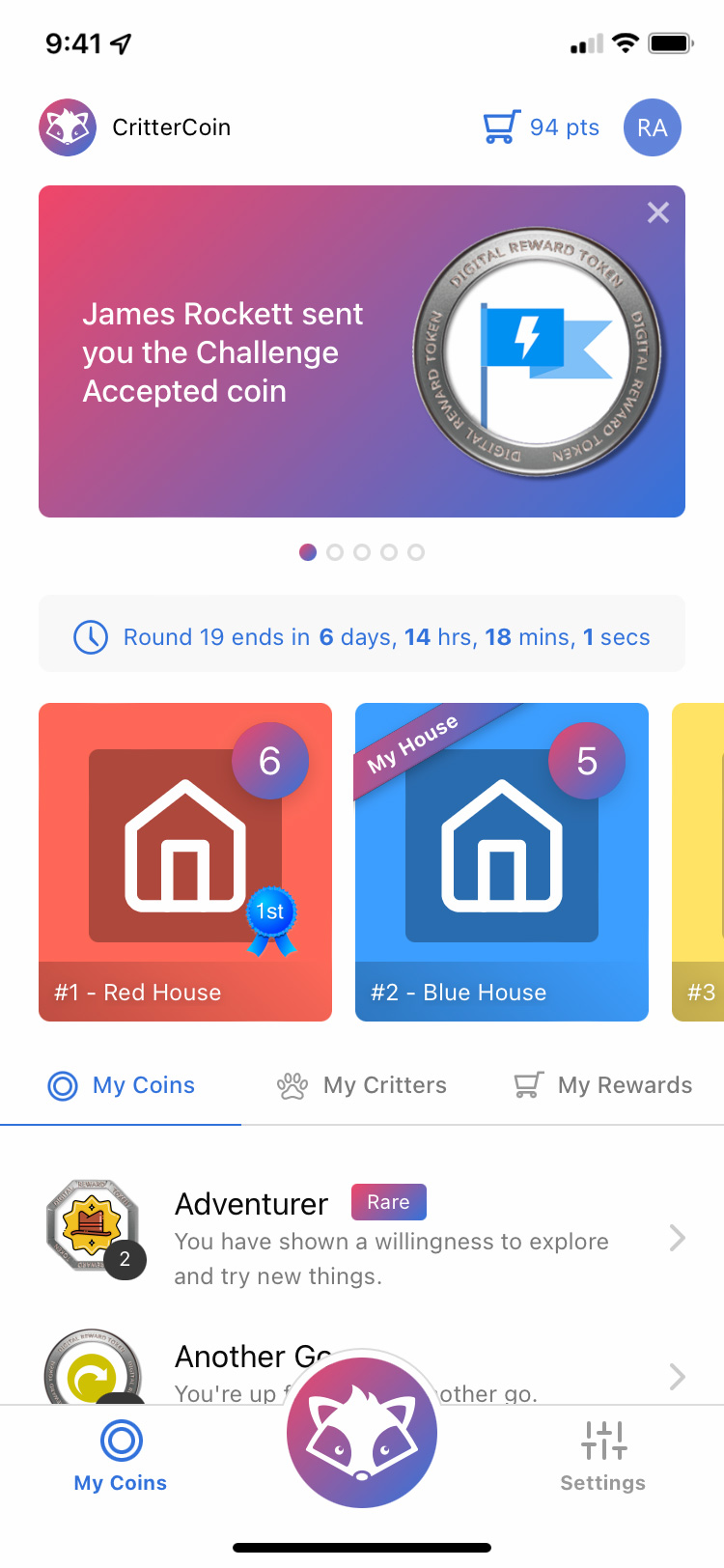 View Houses
Students see House points update every time someone earns a coin.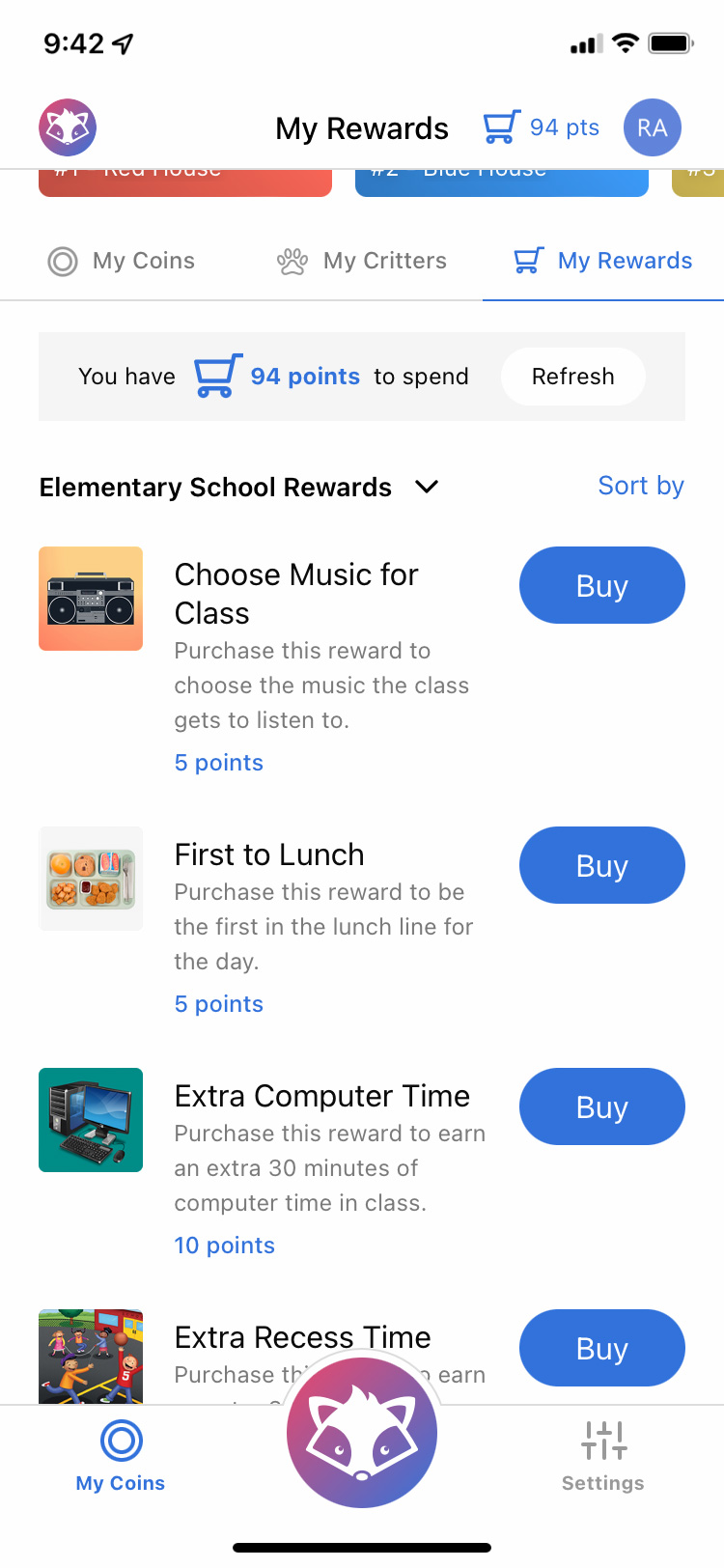 Buy Rewards
Every coin earned increases the student's reward store balance.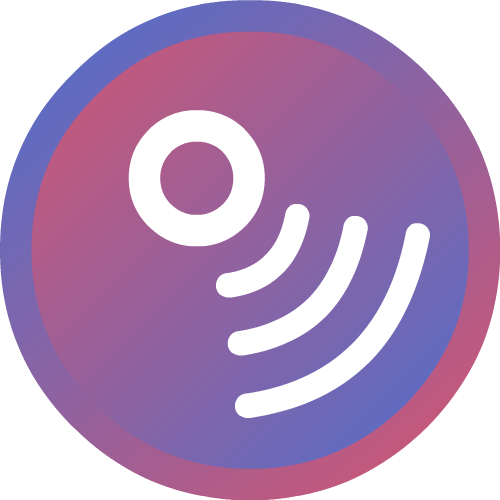 Instead of sending a coin immediately, convert it into a QR Code! When students scan it, they will earn the coin.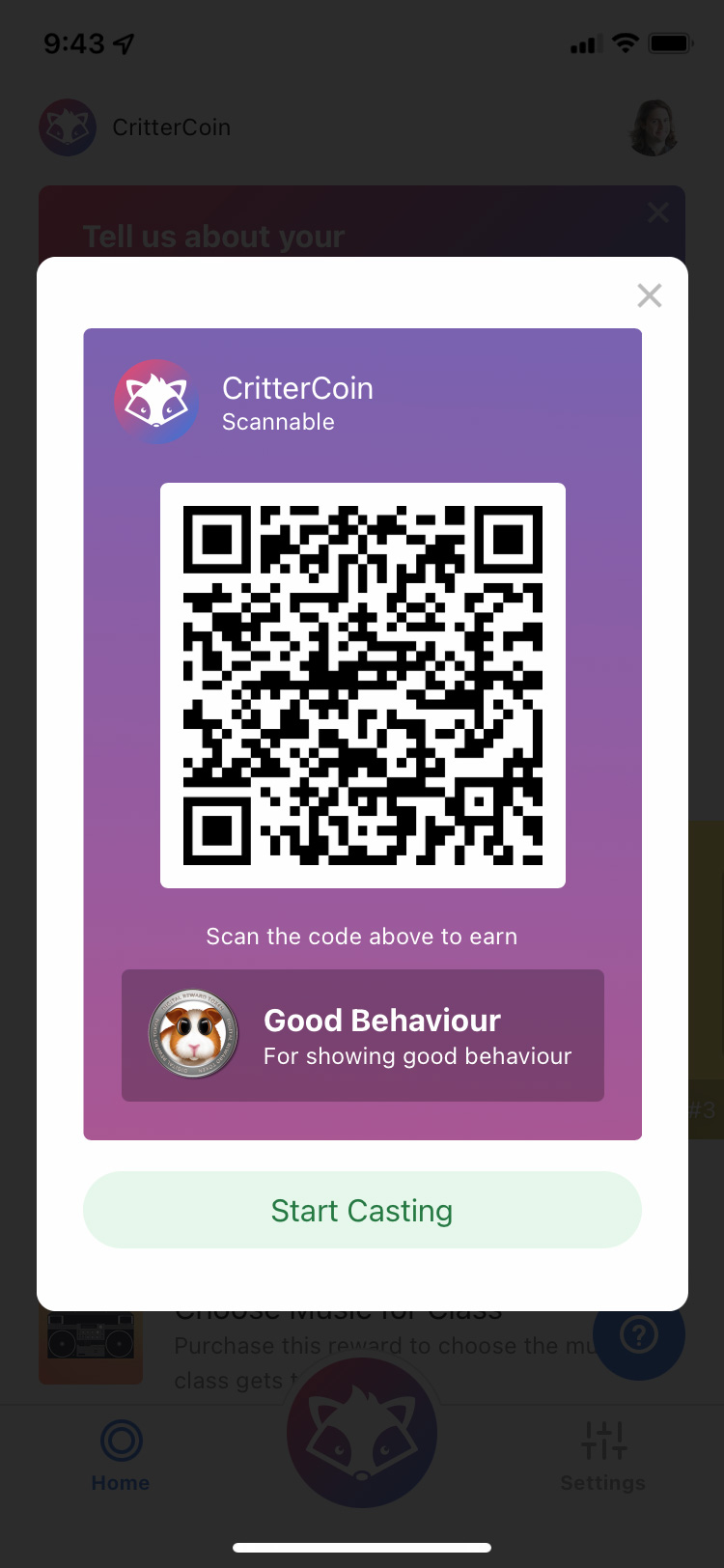 School Safety Included: Interrupt any public screen showing Houses, Data Insights or Scannables with important announcements.